"Me and my kids are extremely happy with the performance of ISBJÖRN. We have
done our best to try to wear them out, but not succeeded in doing so. It is just not possible!"
Ola Skinnarmo, Professional Adventurer, and his two sons, Otto and Max.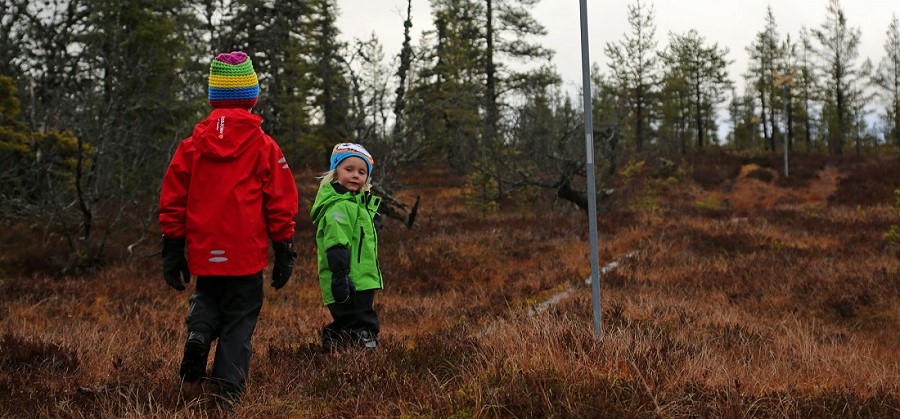 The boys are so happy in their clothes and they tear them every day! I get a lot of comments by other parents because they look so pretty in their colorful Isbjörn-clothes! To be out in the nature and enjoy outdoor life has allways been a big part of my life.
Functional, tough and comfortable clothes are therefore taken for granted and makes it possible for me to be outside regardless the weather.
Just as high demands do I put in my kids clothes because I think kids should be given the same conditions and not have to worry about being cold, wet or dirty. Thanks to the clothes from Isbjörn the whole family goes on exciting adventures, in all weathers, and the only thing we have to think about is to have a really great time! My boys,5, 4 and 2 years old have great joy and satisfaction with clothes from Isbjörn. Great functions, with resistant and matierials that's easy to handle makes them using Isbjörn clothes every day.
Renata Chlumska
My name is Matilda and my littlesister is Amanda. The best thing in our life is actually doing arts and craft… But an exciting adventure with the whole family is also superfun!
To be outside is just the thing we do… The funniest is to explore and to be on expidition – crawl, climb, look and search for exciting things to fix and to build with. Especially when the whole family is doing it. My mom, Annica, she sometimes think that we climb a little bit to high or hiding a little bit to well under the stones, but our dad Torkel usually says that it's okay, most often.
Last winter we finally got to see mom's and dad's secret cave- It was SO thrilling! Outside of it there were fresh tracks from wildcats which we followed a bit. Then we all four crawled far back in the cave. Mom almost got stuck – She looked really happy when we got out again!
Wow, we were dirty then… And wow, how much fun we had!